| | |
| --- | --- |
| TFK Vannøya Nord Norsk mesterskap andre dag | WD/OI 28.03.11 |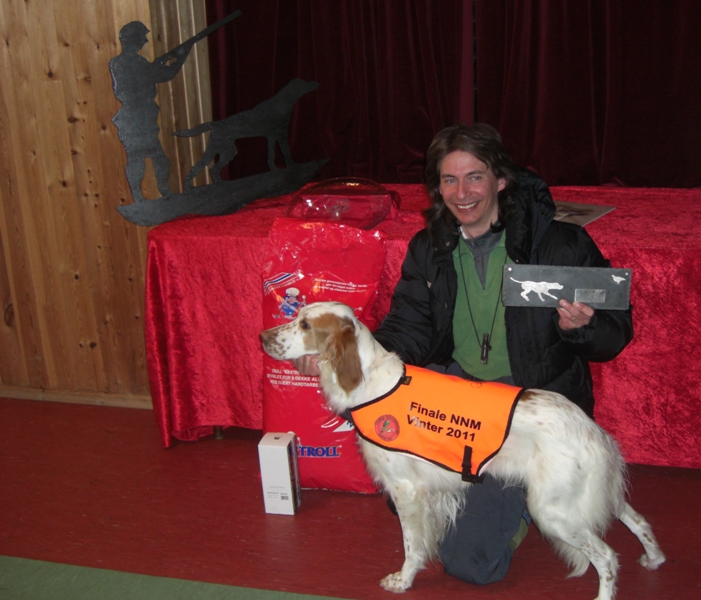 Nord Norsk Mester vinter ble ES Rocos Tupsi til Odd Brede Sommarset med 1.pr VK m/CACIT. Tupsi gikk glimrende og hadde to fuglearbeid med røys og var ellers helt feilfri. Ikke nok med det, hun imponerte også i kvalifiseringen med 2.pr VK m/CK.
TFK gratulerer!
Komplett premieliste finner du HER
Bilder fra prøven finner du HER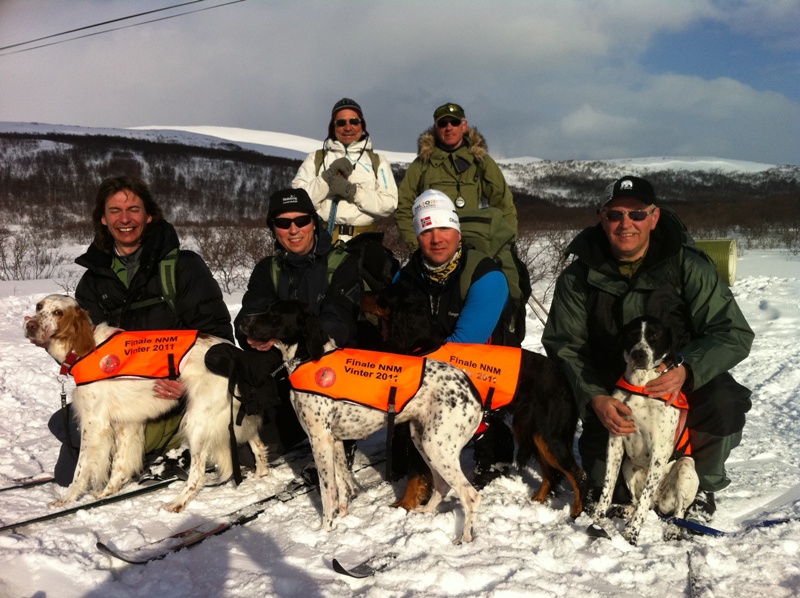 Nr to ble P Jimsrypas Kitty til Jim Theodorsen, fører Ole Ingebrigtsen med 2.pr VK m/Res CACIT. Nr tre ble GS Bjørklitoppens Scarlet til Skjalg Sørenesen med 3.pr VK og fjerde plassen gikk til P Skipsfjordhøans Texi til Wiggo og Tom Ditlefsen, fører Tom Ditlefsen.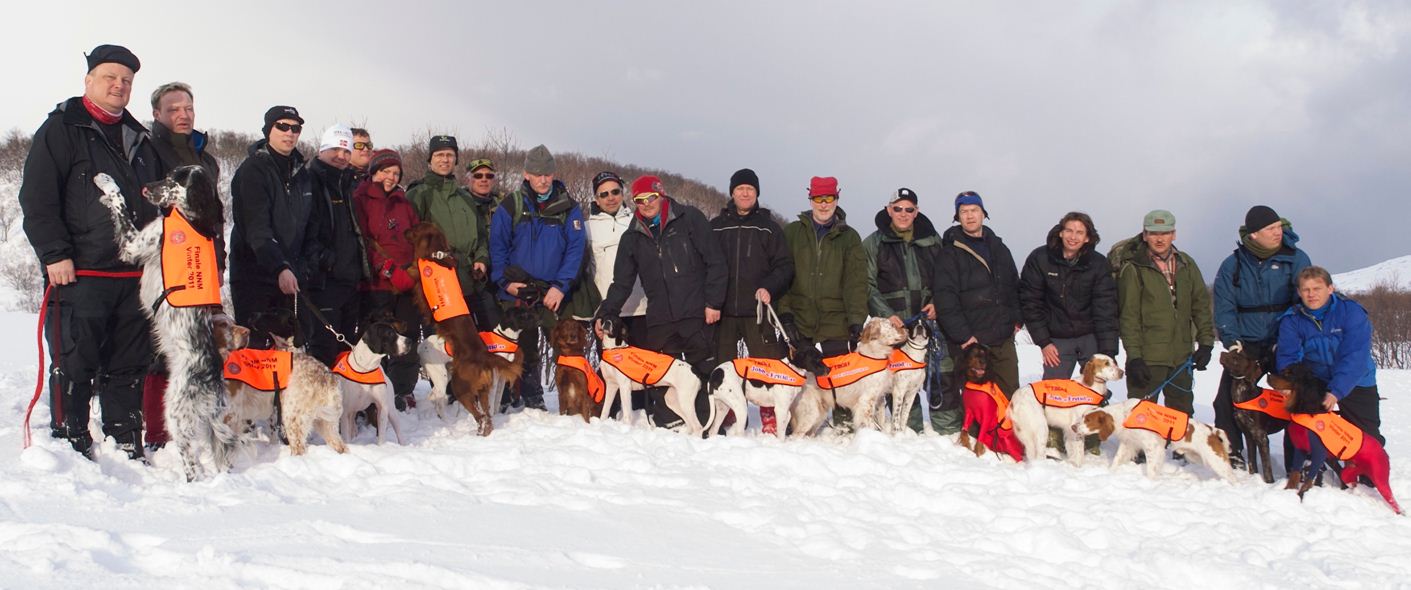 18 hunder startet ut i NNM finalen, og allerede etter ca 30 sekunders slipptid måtte den første forlate partiet etter uro i fugl. Slik gikk hele første runde hvor det var sjanser i fleng som noen benyttet mens andre ikke klarte å utnytte sjansene eller ikke holdt nødvendig klassenivå på søk på det blytunge vinterføret.
Etter første runde var det bare 5 hunder igjen, 4 av dem med fuglearbeider og en på søk. I andre runde var det mindre fugl å se, men pulsen steg hos deltakerne da hund nr en etter første runde ES Rocos Tupsi i samslipp med hund nr to Jimsrypas Kitty trakk ann og ble borte over bakkekam. Begge ble funnet i stand med 20 meters mellomrom på hver sin side av et bjørkeris. Begge fikk røysningsordre og røyste hver sine ryper, og dermed forble stilligen uendret. Finalen ble dyktig administrert av dommerne Bjørn Smistad og Kåre Norum som begge hadde tatt turen opp til oss fra Trøndelag.