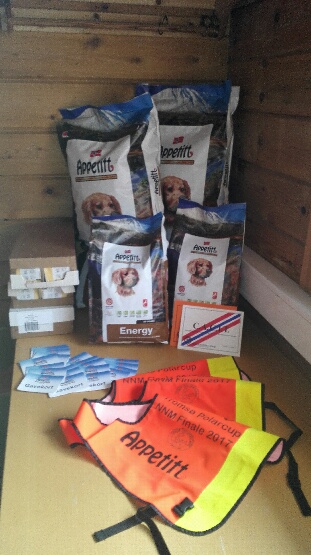 Lang og spennende dag for de 17 finaledeltakerne i Nord-Norsk Mesterskap Høyfjell 2017
Flott vær og jevnt med fugl gjennom hele dagen, og til slutt kokte det av fugl i hvert kratt!
Dommerne Kåre Nergård og Mads Hansen la en positiv linje som de holdt gjennom hele dagen, og deltakerne var i særdeles godt humør i det flotte høstværet. Når det var to slipp igjen var det fire hunder med fuglearbeid, en som var ferdig med sine slipp for dagen og tre som hadde et slipp igjen. Pulsen ble høy hos deltakerne etter hvert som hundene misbrukte sine sjanser, støkket, rampet eller ble for urolig i sitt fuglearbeid.
Til slutt var det bare to hunder igjen, hvorav en med godkjente fuglearbeider.
Dermed ble det Jimsrypas iOS e/f Ole Ingebrigtsen som ble Nord-Norsk Mester med 1.pr VK finale.
Komplett Premieliste for lørdag, søndag og mandag:
files/PremielisteNNMTromsPolarcup2017.pdf

Tfk gratulerer vinner og alle de øvrige premierte