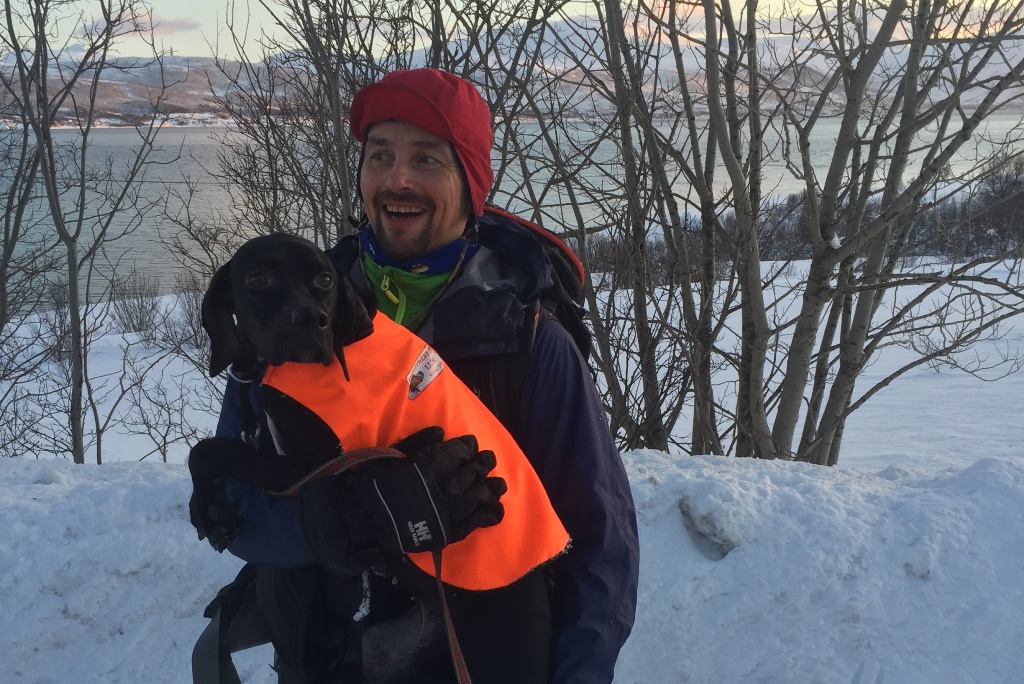 Søndag 07.02.16 møtte 10 ekvipasjer opp til klubbmesterskap i regi av Tromsø Fuglehundklubb. Fire UK hunder og 6 AK hunder startet ut i terreng Krabbelva som vi hadde fått tildelt for dagen.
Føret var blytungt, men både UK og AK hundene viste høy moral gjennom dagen. Ryper var det ikke flust med, og det var så vidt at vi skimtet noen gamle nedblåste rypespor og dokker.
Etter tre runder uten å ha sett ryper var vi nesten tilbake ved bilene igjen. Det ble da bestemt at de to søksmessig beste hundene i UK og AK skulle få de to siste slippene mot bilen. Fortsatt ingen fuglekontakt i UK slippet, og dermed kunne det ikke kåres en klubbmester jfr statuttene om krav til fuglearbeid.
I AK slippet var vi helt på brøytekanten da det ble meldt stand på P Lykketreffets A Lune e/f Trond Bakkehaug(bilde). Lune presenterte et flott fuglearbeid på enkeltrype og var også dagens sterkeste søker og ble velfortjent kåret til Klubbmester AK TFK.